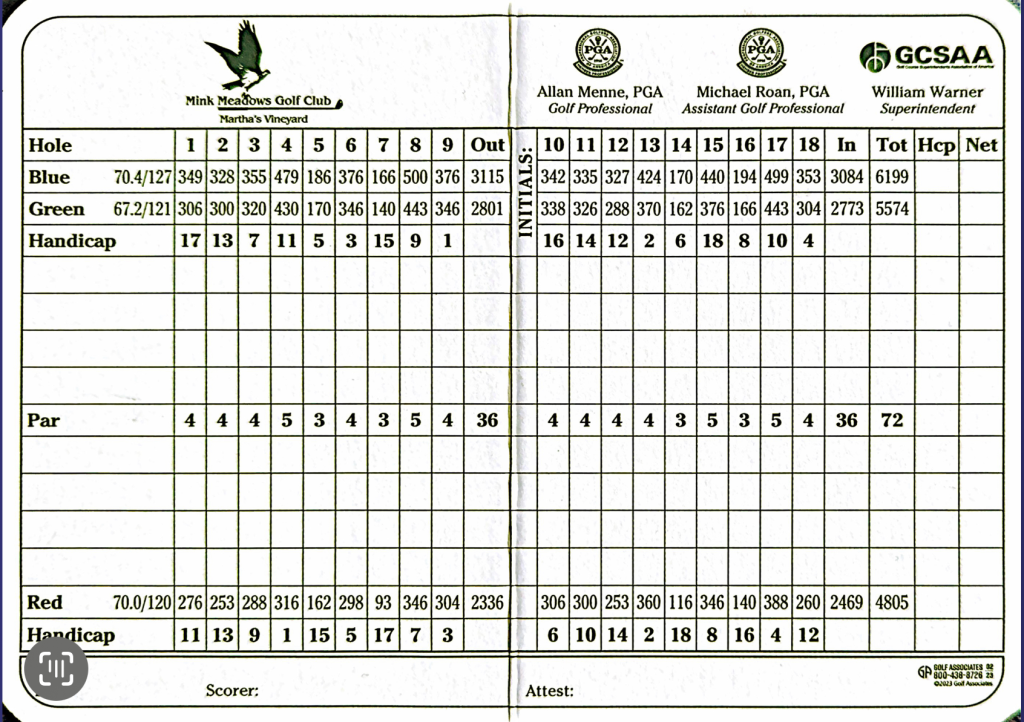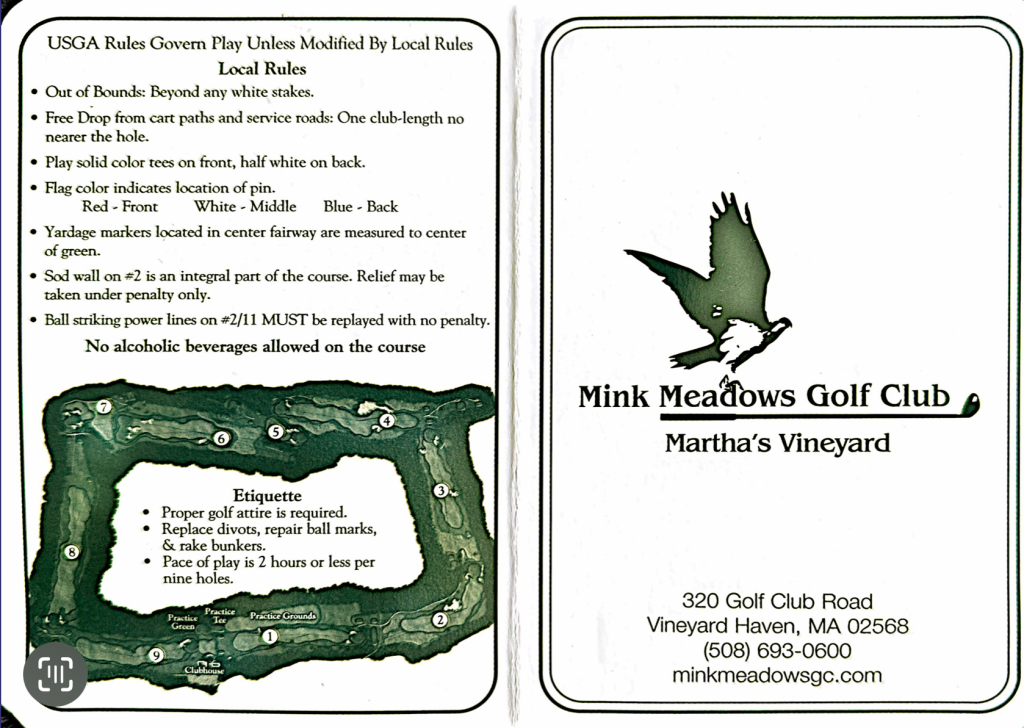 Local Rules
USGA Rules Govern Play Unless Modified by Local Rules
Out of Bounds: Beyond any white stakes.
Free Drop from cart paths and service roads: One club length no nearer the hole.
Waste area to right of #4 is not a hazard, and is to be played as through the green.
Flag color indicates location of pin.
Red – Front   White – middle    Blue – Back
Yardage markers located in fairway are measured to center of green
Stones in bunkers that interfere with shots may be removed without penalty. If the ball is moved, it shall be replaced.
Sod wall on #2 is an integral part of the course. Relief may be taken under penalty only.
Ball striking power lines on #2 MUST be replayed with no penalty.